Paralleling Gen-Set Controllers
At ComAp we offer you a solution ranging from simple paralleling systems with predefined scenarios which are virtually ready to go up to demanding paralleling solutions with sophisticated control scenarios, controller and/or communication redundancy and extensive monitoring possibilities.
Models: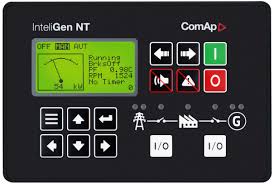 ComAp's InteliGen range of controllers offer unparalleled value, reliability and flexibility. As one of our most popular products, the InteliGen range has become an industry standard for use with single or multiple gen-sets operating in standby or parallel modes.

InteliGent-Catalog

IG-200-Catalog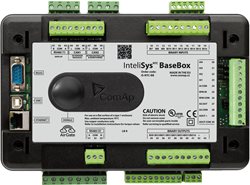 InteliSys is premium control system, designed for control both diesel and gas gen-sets in stand-by and parallel applications. It is a perfect match for various demanding applications ranging from Power Production in Datacentres, Banks and Hospitals, across the Marine sector, Hybrid area up to Cogeneration sites. The model features a built-in engine and alternator control and protection functions including synchorniser, Network protectios, PLC interpreter, and extensive communication capabilities – both to extension I/O modules, ECUs and remote monitoring over various protocols. InteliSys family offers a solution to every demanding application.

InteliSys-Catalog

InteliSys-GAS-Catalog
InteliCompact

InteliCompact NT controllers are designed for simple single and multiple set applications, which require automatic mains failure along, paralleling and load sharing functions. The models (SPtM and MINT) in the range feature standard and proprietary CAN J1939 communication for a wide range of popular engines.

InteliCompact-Catalog
OCI Co Is A Leading Trading And Engineering Company Which Has Been Active In Diesel Genset Control In the Middle East. We are distributor of ComAp(Engine and Generator controllers) and DATAKOM(Generator controllers, Battery Charger) in Oman, UAE, Qatar, Kuwait, Bahrain, Iraq and …