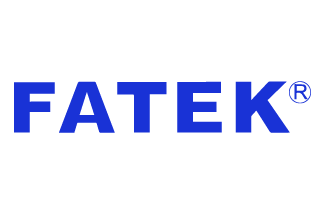 FATEK HMI
FATEK Automation Corp. was established in 1992 in Taiwan by a group of engineers engaged in PLC design and development for many years. Since its establishment, FATEK has strived for R&D in order to provide high-quality, high-function and user-friendly automatic control products. The product line focuses on PLC, HMI, IoT solutions, SCADA application software, OPC Server and power supply, etc. With its endeavors for decades, FATEK is now well-recognized in the industry for high quality and reliability with the brand name of "FATEK." While maintaining stability and dependability, FATEK also continuously engages in R&D and innovation to expand a broader application field, striving to becoming a professional, reliable and holistic solution provider. FATEK products in the field of HMI include two series P2 and P5.
OCI Co. expert team has a 20-year history in the field of Industrial Automation and sales and after-sales service for FATEK products. It will be a pleasure to contact us if you need advice in the field mentioned.
View More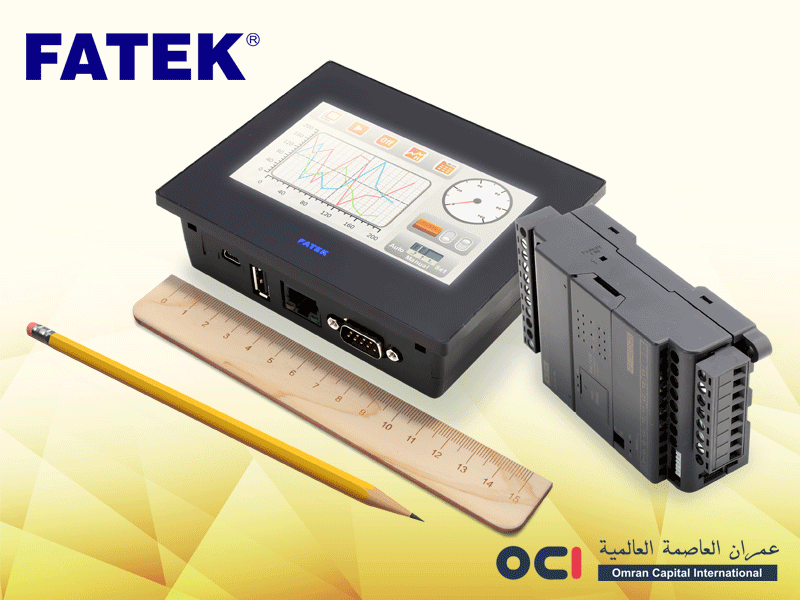 P2 Series HMI
FATEK has launched the P2 series HMI for applications that require a HMI with a reasonable price, capability and high quality. This series has most of the features of P5 and is a suitable option for industrial automation, industrial machinery and monitoring applications.
P2 series is offered in the following models(LCD size):
- 4.3"
- 7"
-10.2"
P2 series features include:
- Utilizing high standards for quality and safety against noise
- User-friendly and professional FV Designer software with beautiful and completely distinctive graphics
- Powerful planning features
- Ability to change software menus to the user's taste
- Complete archive of shapes and elements in the industry
- Ability to define a tag for easy addressing
- Ability to store fully flexible data based on user needs
- Ability to connect from PC to PLC via HMI
- Has a schedule to perform various operations based on time and date
- Online monitoring of applications within PLC and Winproladder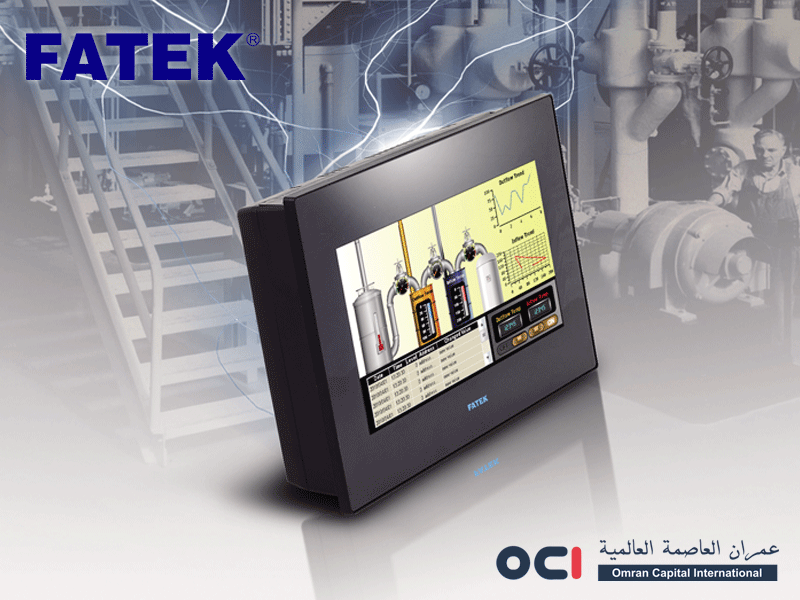 P5 Series HMI
The FATEK P5 series HMI provides a high quality and high performance human machine interface with the option of an integrated PLC.
The P5 series represents the high quality and reliability expected in the industrial automation market today. The P5 series also allows the rear mounting of an integrated programmable controller saving space and installation costs. With its intuitive software programming environment and outstanding graphical representation, the P5 series helps create functional and elegant user interfaces.
P5 series is offered in the following models(LCD size):
- 4.3"
- 7"
-10.2"
- 15"
P5 series features include:
- High Noise Immunity
- Optional Integrated PLC
- In-built Termination Resistors for RS485/422 Ports
- Isolated Communication Ports
- FV Designer, Intuitive Programming Software Environment
- Security and Safety Control
- Alarm, Trend and Data Log
- Data Connectivity
- Remote Monitor and Control
- Powerful Programming Features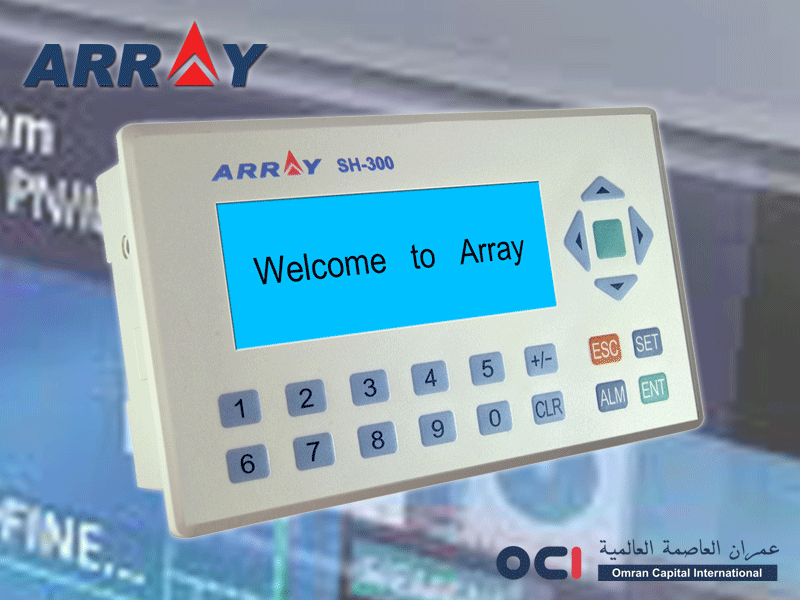 ARRAY SH-300 TEXT PANEL
SH-300 Text Panel is a new product launched independently by ARRAY ELECTRONIC CO. It is mainly used to be connected with PLC or other intelligent controllers with COM port communication function as a small Human-Machine Interface. It can monitor, set, modify the data of the register and the status of the relay inside the PLC by configuring text, indicator, function key, bar graphs and trend graphics elements etc. SH-300 has a Monochrome(yellow-green) 4.3"STN-LCD with multi-language display. The project development software of SH300 is built on WINDOWS platform which is with friendly operation interface and easy to learn.