ComAp AMF & MRS Controllers
ComAp understand that your application might require from a small gen-set being started and stopped manually all the way to gen-set starting and stopping automatically based on different conditions, integrated to a major monitoring and control system, with the flexibility to be expanded and even more...
Welcome to ComAp world of single gen-set controllers for AMF(Auto Mains Faluer) and MRS(Manual Remote Start/Stop).
If it is easy to use, then it saves time – and if it saves time, then it saves money! This is the concept behind our products and solutions.
This family of controllers comes with a new and very intuitive PC software.
The PC software has many pre-defined functions and settings to make the configuration process easier, but also provides you with the freedom to define the controller settings yourself.
The built-in PLC allows you to respond to more complex and specific needs of your installations saving you the cost of an external PLC solution.
ComAp's PLC is so easy to use that you'll able to come up with what you need from the very start.
All our products are designed to meet or even exceed quality and safety standards. This guarantees the reliability of our products, reduces the maintenance cost and give you the peace of mind you deserve.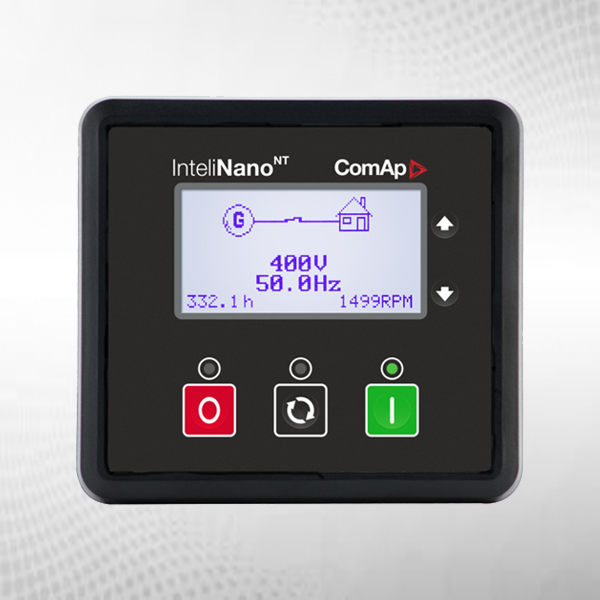 InteliNano
InteliNano NT is a family of controllers for cost effective diesel or gasoline gen-set used for small applications.
Within this family, you can find controllers to satisfy both applications, automatic stand-by and prime power. These controllers will provide protection for the gen-set to avoid damages and their small size will make you save some space, which is normally very appreciated for small gen-sets. 
This series includes models
InteliNano NT Plus
InteliNano MRS 3
View More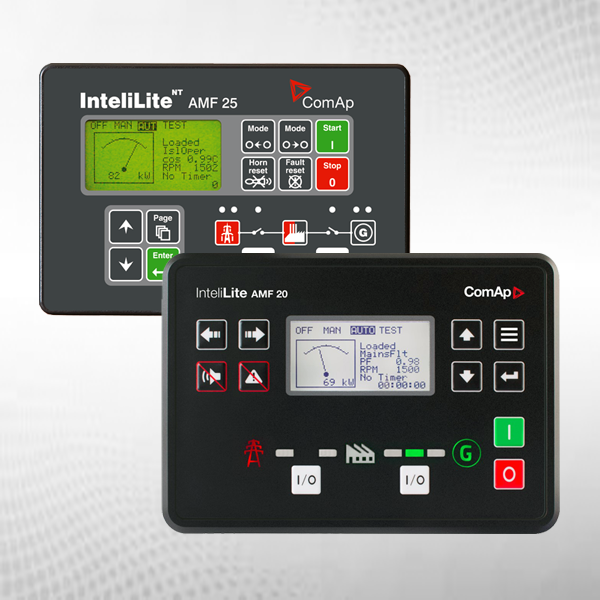 InteliLite
InteliLite is a product family designed for standby and prime power applications where there is no need for synchronization. The full range of models provides end users with excellent flexibility and choices, with special emphasis on communications and user experience
This series includes models
InteliLite AMF 20
InteliLite AMF 25
InteliLite NT AMF 20
InteliLite NT AMF 25
InteliLite 9
InteliLite MRS 11
InteliLite MRS 16
InteliLite NT MRS 15
InteliLite NT MRS 16
InteliLite NT MRS 19
View More