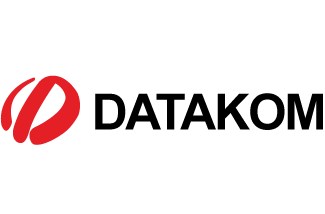 DATAKOM Synchronization Controllers
Datakom (DKG and D series) Automatic Mains Failure Units are comprehensive AMF controllers for gas, diesel and petrol 1-3 phase generator set standby operations. These panels monitor phase voltages and controls the automatic starting, stopping and load transfer of the generating set in case of a mains failure and once the generator is running, it monitors internal protections and external fault inputs. If a fault condition occurs, the unit shuts down the engine automatically and indicates the failure source. There are many different features in Datakom AMF panels including mutual generator standby operations, mains and multiple generator synchronization, J1939 and MODBUS support, LAN and GSM remote monitoring and control. All these controllers can also be used for manual and remote generator control.
Diesel and gas genset support
Event logs, full snapshot
All parameters front panel editable
3 level configuration password
128x64 graphical LCD display
Configurable digital inputs
Configurable digital outputs
Configurable analog inputs
CANBUS-J1939
Configurable service alarms
Dual mutual standby with equal aging of gensets
Automatic fuel pump control
Excess power protection
Reverse power protection
Overload IDMT protection
Multiple load management
Current unbalance protection
Voltage unbalance protection
Idle speed control
Battery charge run enabled
Contactor & MCB drive
Fuel consumption counter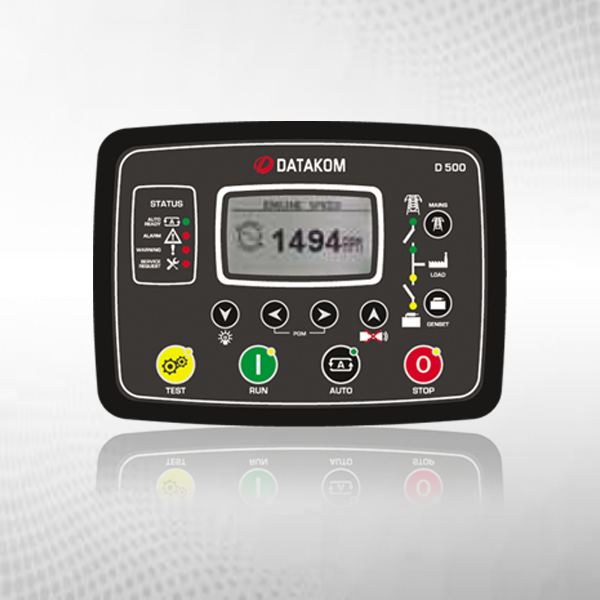 D series
THe D series is a next generation genset controller combining multi-functionality and wide communication capabilities together with a reliable and low-cost design. The same controller provides AMF, ATS, Remote Start, Engine Control and Remote Display Panel functionalities.
Various plug-in modules provide unlimited expansion capabilities allowing to meet any special requirement. D series complies and mostly exceeds world's tightest safety, vibration and environmental standards for the industrial category.
Software features are complete with easy firmware upgrade process through USB port. The Windows based PC software allows monitoring and programming through USB, RS-485, Ethernet and GPRS.
This series includes models:
D-100 MK2
D-200 MK2
D-300 MK2
D-500 LITE MK2