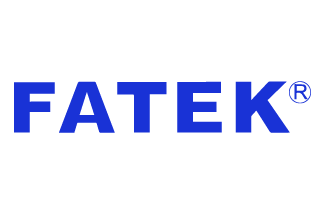 FATEK Automation Corp. was established in 1992 in Taiwan by a group of engineers engaged in PLC design and development for many years. Since its establishment, FATEK has strived for R&D in order to provide high-quality, high-function and user-friendly automatic control products. The product line focuses on PLC, HMI, IoT solutions, SCADA application software, OPC Server and power supply, etc. With its endeavors for decades, FATEK is now well-recognized in the industry for high quality and reliability with the brand name of "FATEK." While maintaining stability and dependability, FATEK also continuously engages in R&D and innovation to expand a broader application field, striving to becoming a professional, reliable and holistic solution provider. FATEK products in the field of PLC include two series B1/B1z and FBs.
OCI Co. expert team has a 20-year history in the field of Industrial Automation and sales and after-sales service for FATEK products. It will be a pleasure to contact us if you need advice in the field mentioned.
View More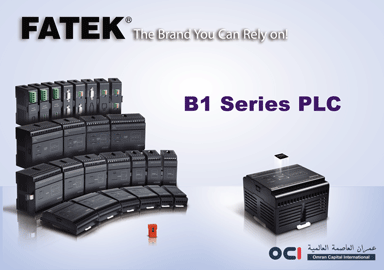 B1/B1z Series
The B1/B1z series PLC is an economic type PLC without any compromise to its performance. It also provides all the easy to use yet powerful FBs series PLC's instructions. Both B1/B1z and FBs series PLC are programmed by the same utility software - Winproladder. The streamline design of SoC technology significantly reduces the hardware costs. The B1/B1z series PLC incorporates the most sophisticated manufacturing process and high quality two-layer board design, and have better noise immunity than other four-layer PLC board design. This makes the B1/B1z PLC very price-competitive in today's cost-conscious PLC market!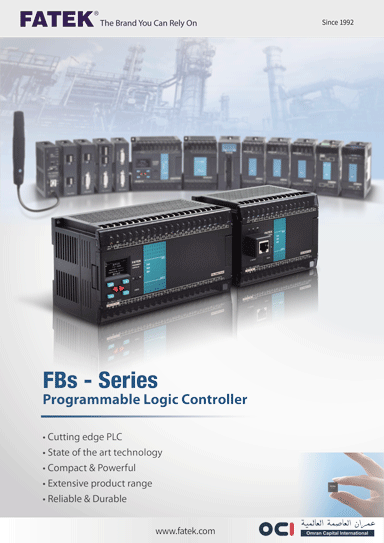 FBs Series
The FATEK FBS Series PLC is a new generation of micro PLC equipped with excellent functions comparable to medium or large PLC, with up to five communication ports. The maximum I/O numbers are 256 points for Digital Input (DI) and Digital Output (DO), 64 words for Numeric Input (NI) and Numeric Output (NO). The Main Units of FBS are available in three types: MA (Economy Type), MC (High-Performance Type), and MN (High-Speed NC Type). With the combination of I/O point ranges from 10 to 60, a total of 17 models are available. Fifteen DI/DO and 19 NI/NO models are available for Expansion Units/Modules. With interface options in RS232, RS485, USB, Ethernet, CANopen, Zigbee and GSM, the communication peripherals are available with 15 boards and modules. The FBs-PLC's design incorporates a "System on Chip" (SoC) developed in-house by Fatek Corporation. The BGA chip consists of over 120,000 gates which integrates powerful features such as a Central Processing Unit (CPU), Memory, Hardware Logic Solver (HLS), 5 high-speed communication ports, 4 sets of hardware high-speed counters/timers, 4 axes of high-speed pulse outputs for NC positioning control (with linear interpolation), 16 high-speed interrupts and captured inputs. The FBsPLC represents high functionality and reliability with exceptional value compared to other PLC's in its class.